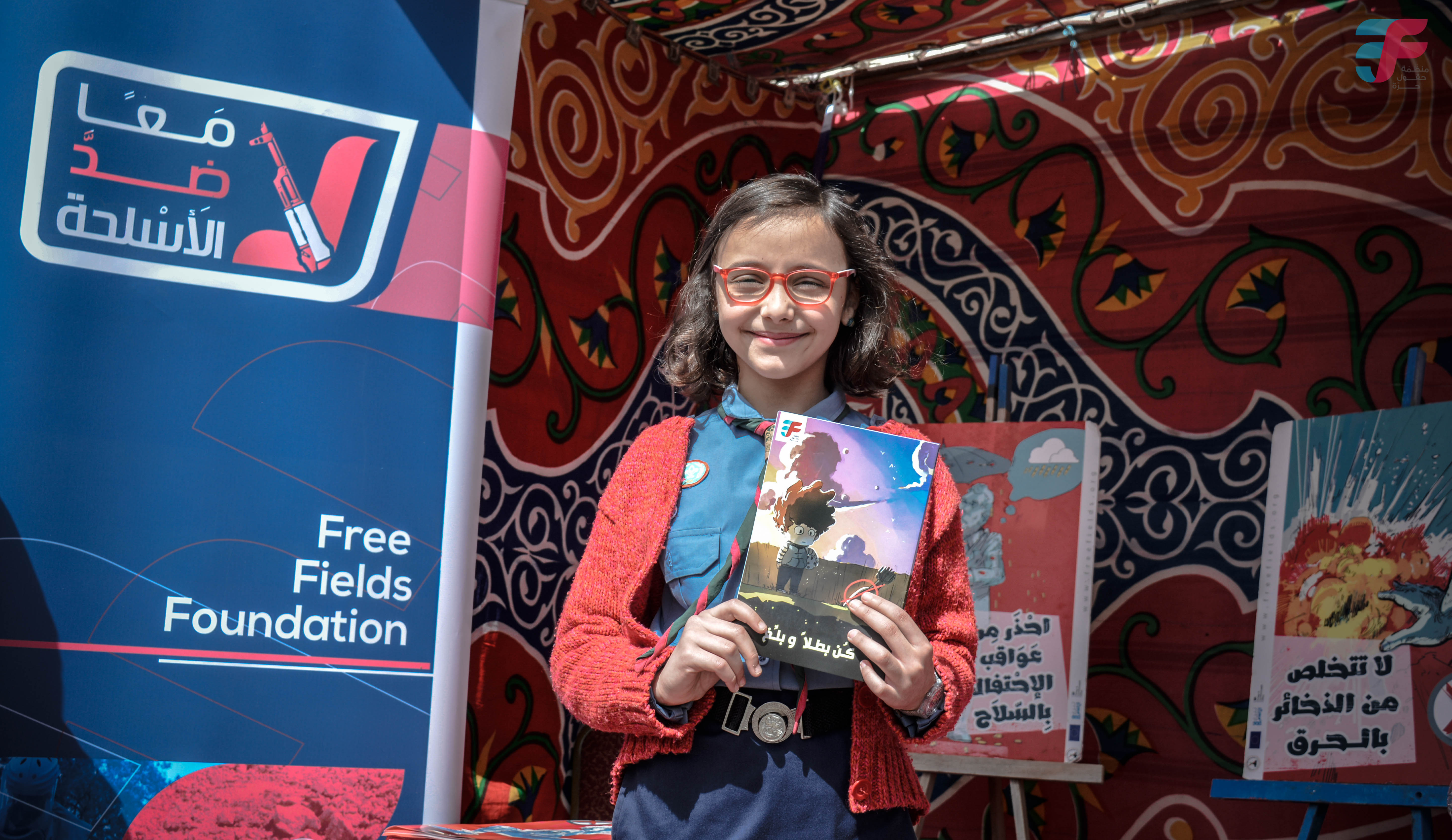 Explosive Ordnance Risk Education (EORE)
EORE is one of the main pillars of mine action which ensures that communities are aware of the risks of mines, unexploded ordnance, and/or abandoned munitions and are encouraged to behave in ways that reduce the risk of injury to people, property, and the environment.
3F staff has been conducting EORE in Libya since 2012 under the SBF and DDG. In November 2016, 3F officially received its own operational accreditation from the Libyan Mine Action to conduct Risk Education within Libya independently. 3F has a small core EORE department that trains local volunteers from all Libya to work within their own communities.
Achievements:
3F has conducted EORE in Tripoli, Al Margab, Zwara, Misrata, Tawargha, Sirte, Bani Walid, Al – Ajdabiya, Benghazi, Al Jabal Al Gharbi, Sahil Al Jafara, Sebha.
The total number of direct: 84,569 beneficiaries.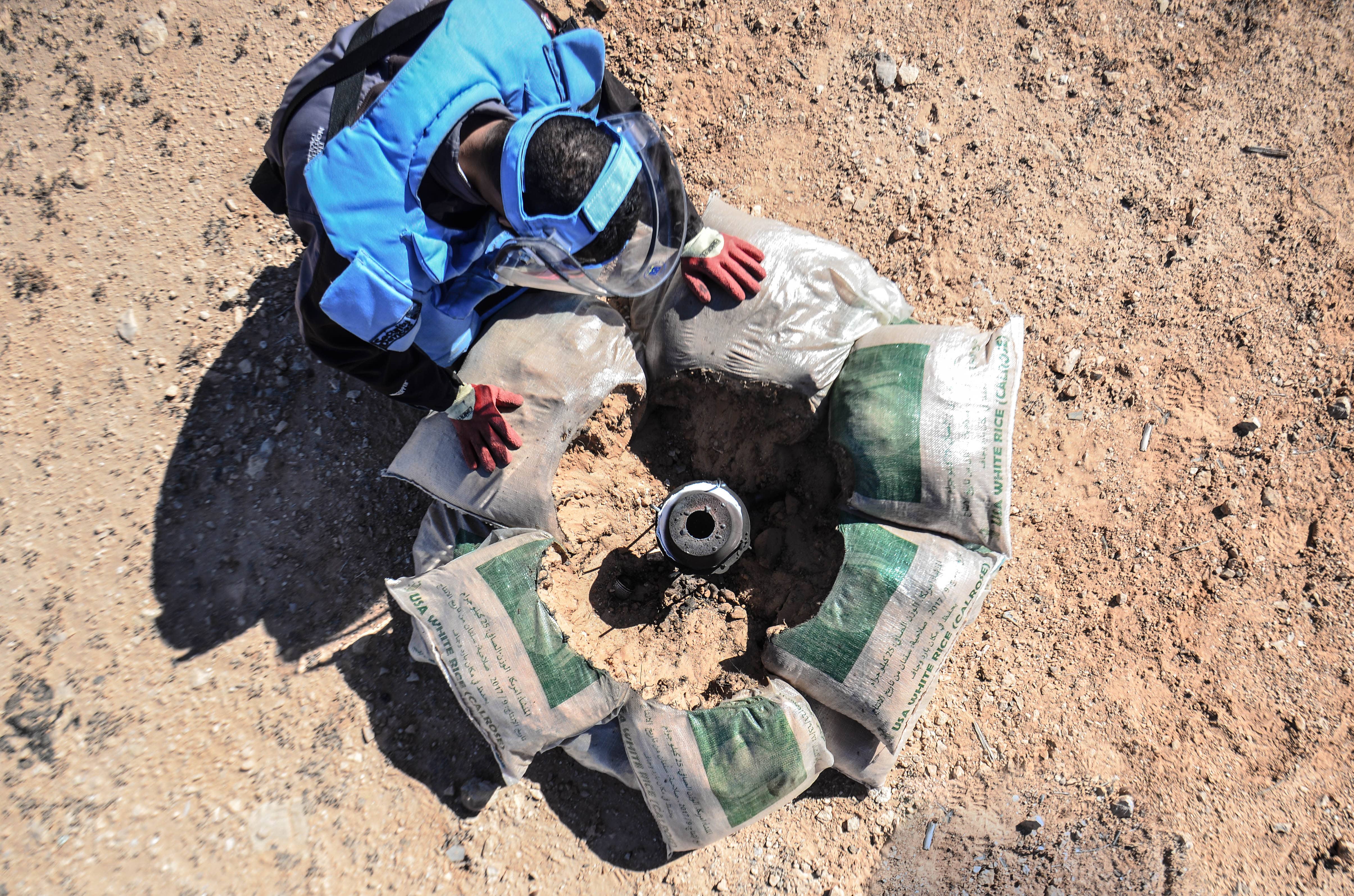 Battle area clearance (BAC)
BAC refers to the systematic search, detection and removal of all items of ordnance and munitions from a specified area that is known to be free from landmines.
Achievements:
3F has conducted BAC in Misrata.
Total cleared Area (sqm): 174,402 sqm.
SPD (Stockpile Destruction): Destroyed more than 70.5 Tons of Explosive Ordnance.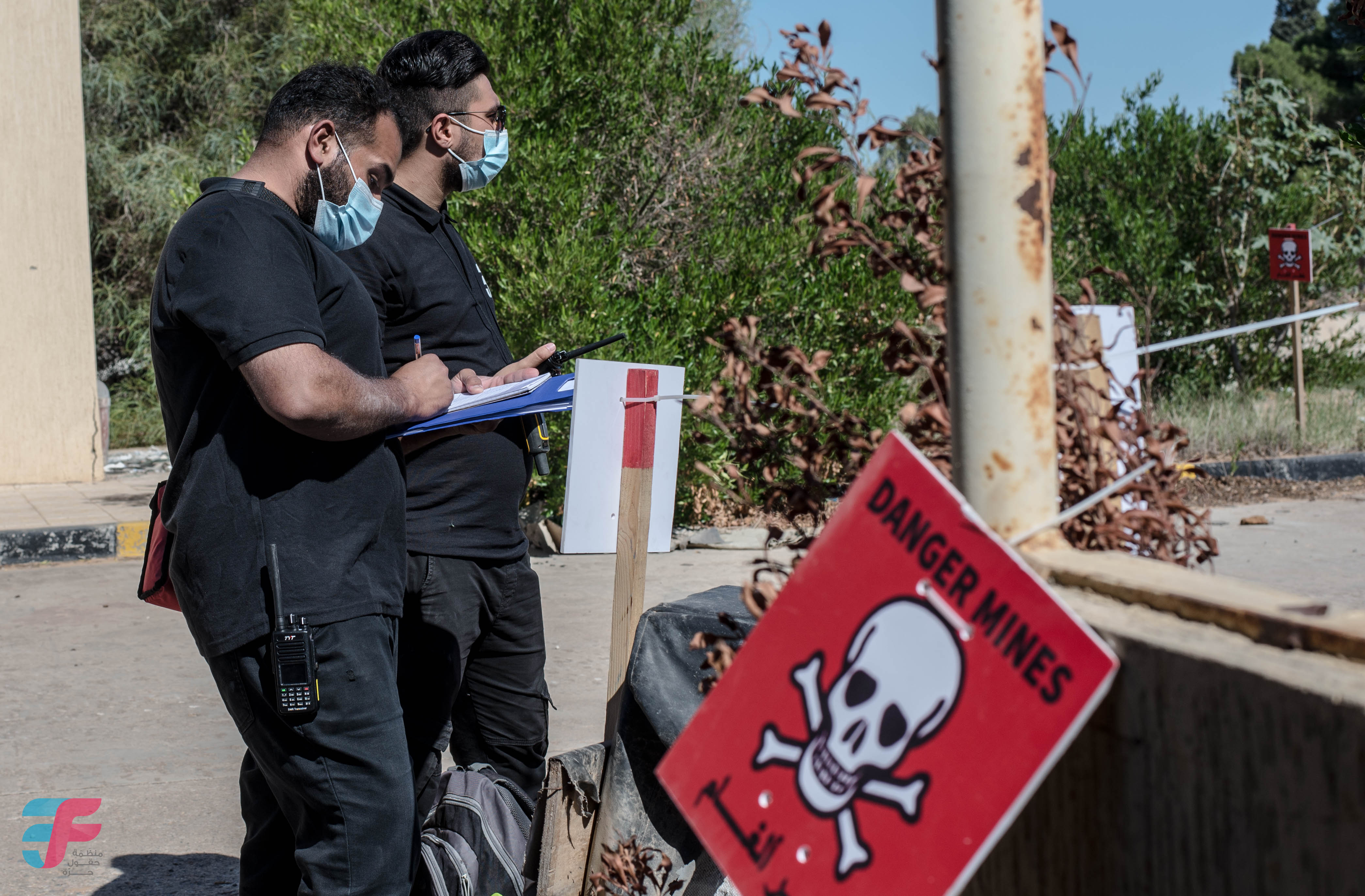 Non-Technical Survey (NTS)
Non-Technical survey (NTS) is an integral and on-going part of the demining process in Libya. It provides specific information to assist with the overall planning for demining operations, assists in identifying hazardous areas and cancelling no longer suspected areas in support of development projects, and provides clearly marked and established clearance sites to support both humanitarian and development clearance efforts. This work ensures that clearance resources are used efficiently, effectively, and safely on priority tasks where the most impact can be achieved.
Non-technical survey teams usually precede demining teams on the ground. Their work is to gather evidence of the presence explosive ordnance in a given area and to draw up geographical maps and information for demining teams. This includes a large component of community liaison.
Achievements:
3F has conducted NTS in Tripoli, Benghazi. Misrata, Sirte, Al Jabal Al Gharbi.
Confirmed hazard area (CHA): 141,244.5 sqm.
Suspected hazard area (SHA): 391,944.32 sqm.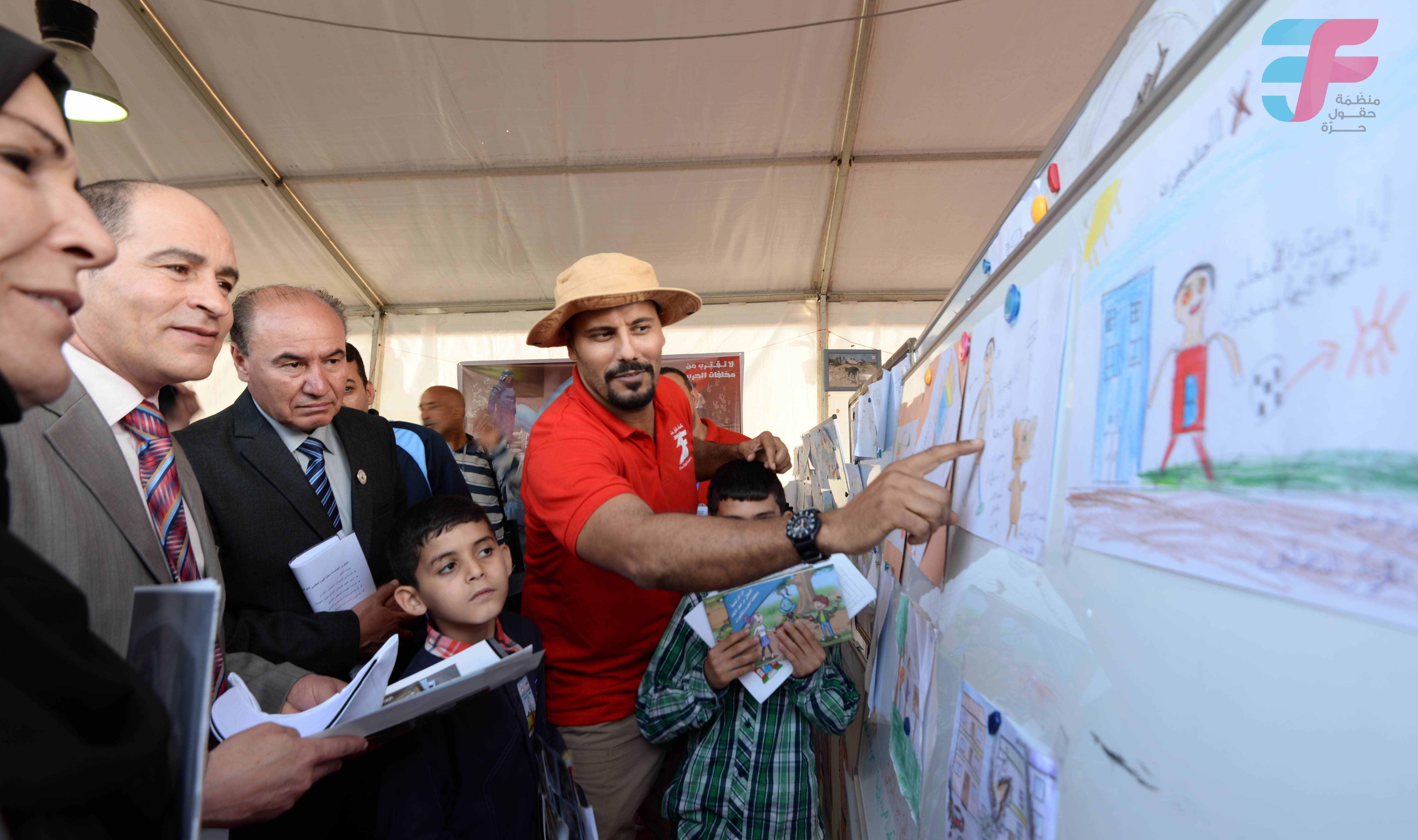 Community Liaison
Community liaison refers to the systems and processes used to exchange information between national authorities, mine-action organizations, and communities on the presence of mines, unexploded ordnance, and abandoned munitions. It enables communities to be informed about planned demining activities, the nature and duration of the tasks, and the exact locations of marked or cleared areas. Furthermore, it enables communities to inform local authorities and Free Fields Foundation about the location, extent, and impact of contaminated areas. This information can greatly assist the planning of related activities, such as non-technical survey and clearance operations, Community liaison ensures that mine-action projects address community needs and priorities.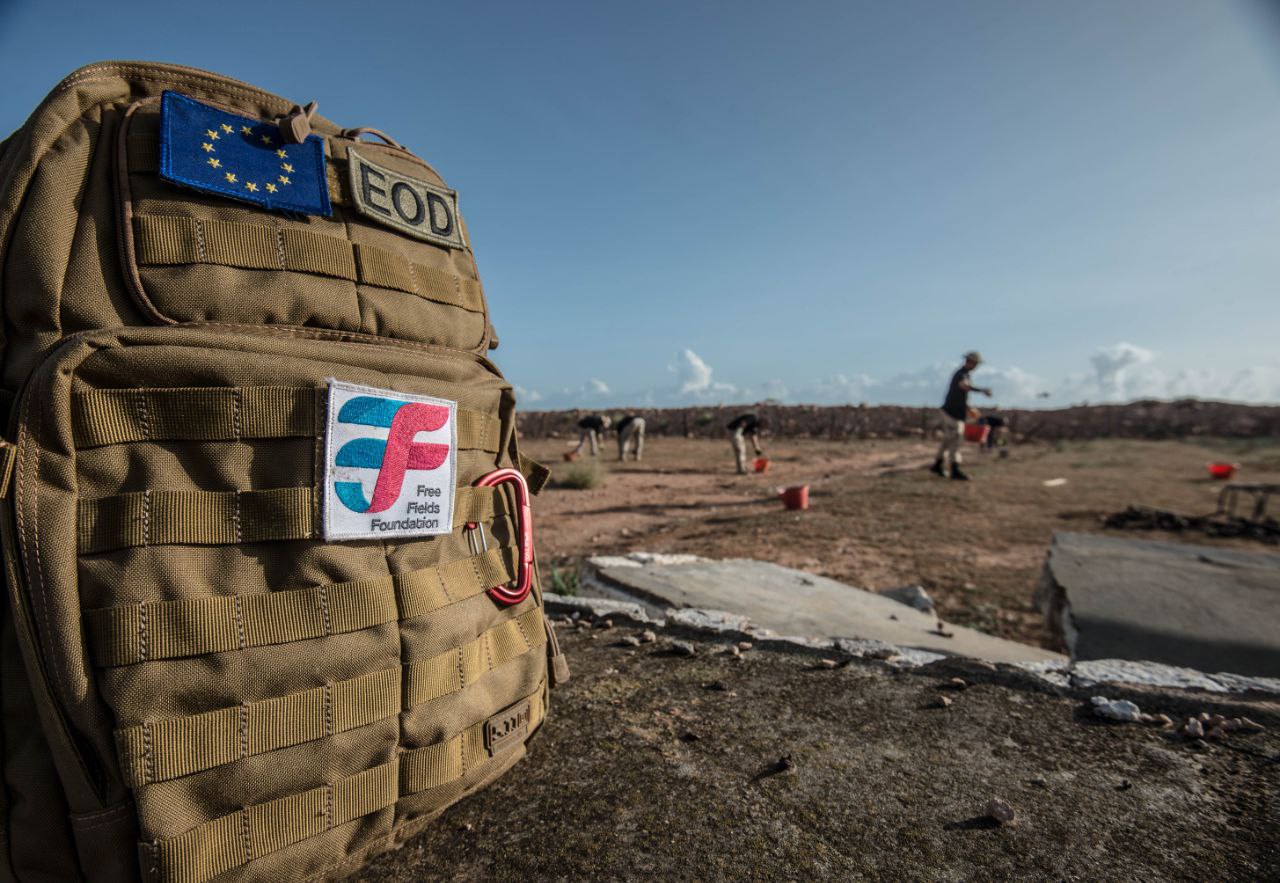 Explosive Ordnance
 Disposal (EOD)
EOD involves the detection, identification, evaluation, render safe, recovery, and disposal of explosive items. In practice, EOD operations deal with all various types of munitions. Explosive ordnance is encountered in many circumstances including unexploded and abandoned ordnance (UXO & AXO), ammunition caches, or around ammunition storage areas.
Achievements:
Total Number Mine and Explosive Ordnance removed/destroyed: 3,925 UXOs.
workshops & training
3F aims to eliminate the social, economic, and environmental impact of mines, unexploded ordnance, and other explosive hazards in Libya.